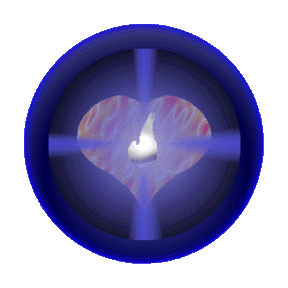 I hear I AM WHO AM therefore I am
---

THIS SITE IS PERPETUALLY UNDER CONSTRUCTION
---
When I registered my domain way back in 1994, shortly after vacating my tenure as a Senior Network Architect for Apple Computer's corporate network, I had originally hoped to offer here various witty observations on the networking industry in general, and the Internet in particular. However, my then-new position as a senior Internet consulting engineer with Cisco Systems and then my subsequent venture into founding a content networking software startup company, NetDestiny Systems, kept me rather busy.
Driven before the storm of the telecom sector VC crash in 2002, I returned to my native Cincinnati where I spent some time as a senior network engineer with a small graphics marketing company building out a multi-gigabit network for shunting 10 plus terabytes of hi-res graphic data around.
Financial cutbacks resulting in the elimination of the entire I.T. department led me to restart my consulting business, PFCnetworks, where I work[ed] on a referrals-only basis for clients in Cincinnati and Silicon Valley, providing advanced network engineering and Unix system administration services.
I then found a position with a local ISP, where I was engaged to build a next generation voice, data, and video network using state-of-the-art WDM and 10 gigabit ethernet technologies. I was seduced into stepping back into a line engineering role when one of the investment banks at the Chicago Board of Trade solicited me to build a state-of-the-art, low latency trading network connecting all the major financial exchanges in the U.S.
My efforts in the financial sector continue to this date, leaving me too overcommitted to provide any consulting services at the moment. However, I hope to one day shift my focus back to a managerial role in the Cincinnati area, where I expect to once again be open to W2 opportunities that are either highly lucrative, provide a robust work-life balance with flexible scheduling, or, the best of all worlds, both.
In case there are any prospective employers out there in the Cincinnati area interested in trying to woo my talent portfolio away from my current benefactors, I have made my resume available for reference, albeit with more limited contact information owing to the voracious appetite of Internet marketing bots. For any of you for whom personal details are of interest, I also offer a rather dated career summary.
Many thanks for visiting, and with my warmest regards for taking the trouble to read all this,
Best Wishes,

Paul
---
Other Links
---
Everything on this web site is © 1994-2009 Paul Frommeyer, all rights reserved, unless stated otherwise.